Denmark's Transport Ministry moves to LibreOffice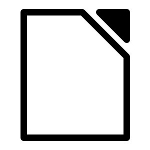 Denmark's Transport Ministry has moved to the open source LibreOffice productivity suite as part of a package changes intended to help it save DKr. 1.5 mn. per year on its IT costs.
However, a spokesman for the Ministry has stated that cost was not the primary consideration for the move. It was instead prompted by the need to be able to work to open document standards. Danish public sector organisations must now be able to receive documents in both ODF, which is used by LibreOffice and other open source office suites, and OOXML, which is used by Microsoft's Office package.
The Ministry will be running LibreOffice on both its virtualised Windows 7 desktops running on VMWare and on Ubuntu Linux, which has also been installed on 140 machines as a back-up system, particularly for its mobile workers. Having Ubuntu will enable them to continue working when they cannot access the Ministry's VMWare server.