Latest CiviCRM release – now with WordPress integration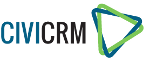 The latest release (version 4.1.1) of CiviCRM, the open source customer relationship management (CRM) system for non-profits, NGOs and advocacy organisations, now features integration for WordPress, in addition to its traditional integration for the Joomla and Drupal content management systems.
Read the original release announcement.
It looks as if there's going to be plenty to discuss at the forthcoming Bristol CiviCRM meet-up (news passim).