Flossie 2012 – Submissions deadline extended to 19th March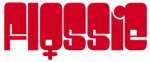 Back in October, we gave very early notice (news passim) of the 2012 Flossie Unconference taking place in London on 25th and 26th May 2012 at Queen Mary, University of London, Mile End Road, E1 4NS (map).
News has now arrived that the submissions deadlines has been extended to 19th March 2012 and further details of the event have also been announced.
Flossie 2012 is a free, two-day event for women who use or are otherwise interested in Free and Open Source Software (FLOSS) in Digital Arts or Open Data, Knowledge and Education.
Flossie 2012 is being organised by independent network of women practitioners that has its roots in social change movements as well as arts, technology and academia. Whether you code, tinker or want to explore alternatives to 'big-tech' corporations, all women are welcome to the conference (so go for it! Has anyone told Bristol Girl Geek Dinners? Ed.).