CiviCRM training coming to Exeter in June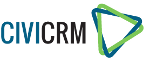 A CiviCRM training session will be held in Exeter from 9.00 am to 4.00 pm on Tuesday 12th June at Exeter CVS, King William Street, Exeter, EX4 6PD (map)
This will be comprehensive hands-on training course covering the configuration, administration and every-day use of CiviCRM. The event is aimed at administrators and users in organisations that are either using CiviCRM or interested in evaluating it. It will also be of interest to staff at organisations developing or implementing CiviCRM who need a complete understanding of "out of the box" features and configuration options.
The day's programme (which is subject to change) will include:
Introduction to CiviCRM – what does it do and how can it help your organisation;
Installation and configuration – making CiviCRM work for you;
Custom data and profiles – extending CiviCRM to meet your data requirements;
CiviCRM components – including event, mail, member, contribute, case, report, grant and pledge;
Support and the CiviCRM community – what happens after this training.
More information is available from CiviCRM.
Hat tip: Circle Interactive