ForgeRock recruiting in Bristol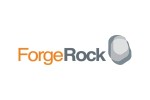 Our friends at Bristol 24/7 recently reported that open source software supplier ForgeRock was moving its UK headquarters to Bristol's historic Queen Square. Even more recently, Connecting Bristol alerted us that ForgeRock is recruiting staff for its Bristol office. Connecting Bristol's post also indicates that successful candidates for ForgeRock's jobs in Bristol will also have the chance to work in the company's international offices in the USA, Canada, France and Norway.
Prospective employees for the Bristol Office may like to consult ForgeRock's latest situations vacant.