We've been working somewhere secret
Regular readers will recall that we paid a site visit to Somerset wildlife sanctuary Secret World a couple of weeks ago (news passim) to do a survey for some networking they wanted doing.
Bristol Wireless' Rich and Acesabe paid a return visit earlier today to carry out the actual work. It's worth mentioning here that Rich had spent the previous 2 days assembling some of the hardware ready for deployment on site.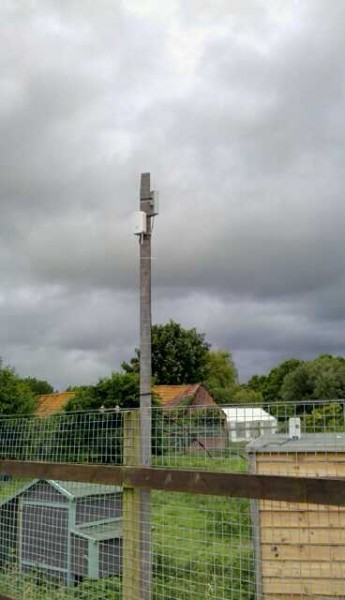 The lads have also managed to find time to tell Twitter (and hence the world) about the outcome of their work, as follows:
#OpenMesh & #Ubiquiti Wi-Fi hotspot set up for event this weekend @SWWR, let's hope it stays dry! yfrog.com/ocogzkvj

— BristolWireless.net (@BristolWireless) July 4, 2012