Finnish city of Tampere to pilot OpenOffice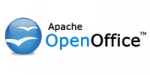 Unlike their colleagues in the city of Helsinki's IT department, who think open source office suites cost too much (news passim), the Finnish city of Tampere is to trail the free and open source OpenOffice productivity suite alongside its regular proprietary suite (probably the one with the annoying paperclip. Ed.), Joinup reports.
The pilot follows a request made by the city council's Green Party a year ago.
In addition to trialling OpenOffice, will also have a choice between using the Mozilla Firefox or that dreadful piece of junk from Redmond that has ignored web standards for years. 😉
Copies of OpenOffice suite have already been made available to all staff on the council's intranet. Tampere's civil servants can download the suite, complete with instructions on how to install and use the software at home (that's the spirit! Ed.).
However, the city's IT department is still sounding notes of caution: "In addition to licence fees, one must consider indirect costs of procurement, in particular with regard to interoperability with other IT environments as well as the competencies needed in purchase and maintenance. The source code's transparency is not in itself a guarantee of interoperability and easy connectivity to other software. Open software interfaces and standards are needed as well."