2 days left to apply for SOCIS
At 11 am UTC on 27th July the shutters come down on registrations for the European Space Agency's Summer of Code in Space 2012 (SOCIS 2012).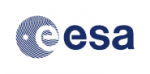 SOCIS aims at offering student developers stipends to write code for various space-related open source software projects. Through SOCIS, accepted student applicants are paired with a mentor or mentors from participating projects, thus gaining exposure to real-world software development scenarios, whilst participating projects are able to identify and bring in new developers more easily.
This is the second time SOCIS has been held and the programme is designed with the following objectives in mind:
to raise the awareness of open source projects related to space within the open source programming community, especially among students;
to raise awareness of ESA within the open-source community;
to improve existing space-related open-source software.
SOCIS' organisers also point out that the event is in no way connected with the Summer of Code run each year by a well-known search engine.
To learn more about SOCIS, check out the timeline or visit the documentation centre.
Hat tip: Joinup