Buenos Aires becomes Latin America's technology capital for 2 months
We learn from GNU Solidario, a voluntary organisation that has been delivering health and education with free software since 2005, that the Argentine capital Buenos Aires will be turning into the "technological capital" of Latin America between September and October due to four events covering different aspects of ICT technologies.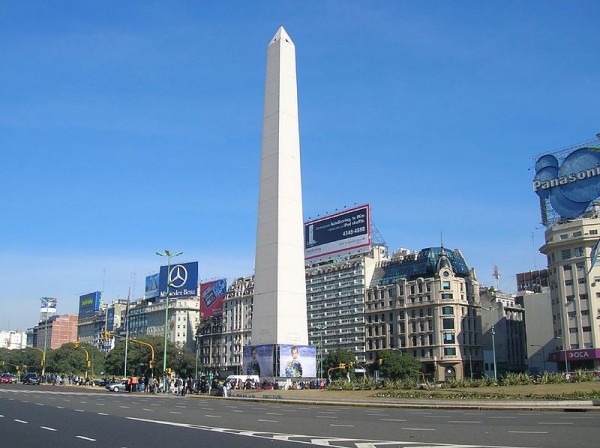 As this article goes to press, one of the four events has already taken place, with the region's first CityCamp held on 8th September. CityCamp was billed as a "free event on technology, the avant-garde, design and town planning, with an emphasis on citizen participation and the exchange of ideas. CityCamp is an "open source" community whose objective is the exchange of experience and the specification of co-ordinated working guidelines between local authorities, institutions, civil society organisations, social enterprises and business.
Between 17th and 21st September, the city plays host to the 8th Ekoparty, a computer security conference regarded to be the most important in the region.
There's then a brief lull until 10th and 11th October when the Latin America Digital Cities Meeting visits Buenos Aires for the first time. This event is reputed to be the most prestigious digital cities meeting in the Spanish-speaking world. The meeting, of which this will be the thirteenth, has the objective to bring together mayors and governors, developers, international innovators, prominent thinkers and researchers and leading companies from around the world to share experience, knowledge and visions for the future of the city, including the role of digital citizenship, the role of social media and development of the internet, amongst others.
Last but not least, between the 15th and 17th October, Buenos Aires becomes an open source Mecca when it accommodates the International Free Software Conference (CISL) for the third consecutive year. CISL will see the city welcoming researchers, business people, specialists, academics and hacktivists from around the world. In addition, the speakers include such well-known openistas as Jon "Maddog" Hall.
The 3rd CISL conference will act as the framework for the staging of the first Argentine National Conference on E-Health, which is being organised by GNU Solidario. Under the co-ordination of GNU-Health community leader Luis Falcón, this parallel event will see specialists debating the implementation of open source technologies in the field of health policies in emerging countries.