Italy: region of Umbria adopts LibreOffice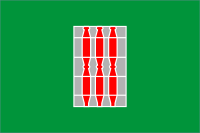 EU open source news website Joinup reports that the Administration the Italian region of Umbria has started a project to migrate an initial group of 5,000 users to LibreOffice. Osvaldo Gervasi, president of Umbria's Open Source Competence Centre – CCOS – states that getting rid of IT vendor lock-in is one of the main motives for the migration.
As part of the move, the region will also be adopting LibreOffice's default Open Document Format as an open document standard.
The legal basis for the migration is a 2006 regional law promoting the use of free and open source software by the public sector in Umbria.
According to the Libre Umbria blog, the project involves the Provinces of Perugia and Terni, Local Health Unit no. 2 and the Region of Umbria, and is being co-ordinated by the Consortium of Umbrian Authorities (Consorzio SIR Umbria) and CCOS Umbria.
The story is also covered by La Stampa (in Italian).
Note: this is a revised version of a post that first appeared on the chief scribe's site.