12 years of open source use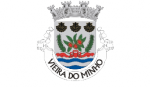 The Portuguese local authority of Vieira do Minho in the far north of the country would appear to be an exemplar for the use of open source software for small local authorities everywhere, according to a report posted yesterday on the EU's open source news website, Joinup.
Vieira do Minho has been using open source on its servers for years. It uses Postgres for its database management system, on top of which the municipality's IT department has built many Geographic Information Systems (GIS). Web, email, file and print services are all provided using the Debian GNU/Linux distribution. For telephony, the municipality relies on Asterisk.
"These IT solutions are flexible, easy to study, test and switch", says António Rebelo, head of Vieira do Minho's IT department. "It keeps us free from IT vendors and, because of the lower costs, results in a more sustainable IT infrastructure".
Earlier this year in March, the municipality decided it would also start using open source software on its desktops as well as its servers and 147 PCs in the council's offices are now running LibreOffice instead of Redmond's bloatware ubiquitous offering. Only 1 machine is still running MS Office in the council's offices and is used for "a few complex documents".
Rebelo states that the change to LibreOffice went smoothly: "LibreOffice is very similar to the proprietary office suite we used previously. The most recent version of LibreOffice also substantially improves document compatibility and reduces the number of interoperability errors."
Besides LibreOffice, the municipality's staff are now using the following open source packages for their work: Thunderbird (e-mail), Sunbird (calendar), Firefox (browser) (that's one big vote of confidence in Mozilla products. Ed.🙂 ), Gimp (image editing), Audacity (audio editing) and PDF Split and Merge. Geographic tools include Qantum GIS, Grass and PostGis. Staff design diagrams using DIA and all Java software development is done using Netbeans.