Bristol CiviCRM training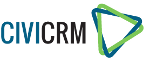 News arrives via Sean Kenny of Circle Interactive that a CiviCRM user and administrator training session is to be held in Bristol on Tuesday, 11th December from 9.30 am to 5.30 pm at the Create Centre, Smeaton Road, BS1 6XN (map).
This is being promoted as a comprehensive one day hands on training course covering the configuration, administration, and every-day use of CiviCRM. The event is aimed at administrators and technical users at organisations that are either using CiviCRM or interested in evaluating it. It will also be useful for staff at organisations that develop or implement CiviCRM and need a complete understanding of the open source CRM's "out of the box" features and configuration options.
The training day will comprise the following sessions:
Introduction to CiviCRM – what does it do and how can it help your organisation;
Custom data and profiles – extending CiviCRM to meet your data requirements;
CiviCRM components – including event, mail, member, contribute, case, report, grant and pledge;
Website integration – the whys and hows of making CiviCRM work with the Joomla or Drupal CMS packages;
Support and the CiviCRM community – what happens after this training.
Participants are advised that they should bring a laptop with wifi capabilities to this training to they can take part in these exercises.
Complete newcomers to CiviCRM are also strongly urged to read the free online book – CiviCRM a comprehensive guide – before the event.