London CiviCRM meet-up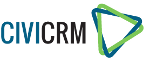 There's been lots of CiviCRM activity in the chief scribe's inbox concerning CiviCRM, the open source customer relationship package used by Bristol Wireless, including the anonymous email below from someone called CiviCRM Info.
I am emailing to let you know about the next London CiviCRM meet-up on Wednesday 28th November. We've run some really successful meet-ups over the last couple of years and we're looking forward to another great turn out.

We'll be running the meet-up slightly different from previous ones. We'll start with a drop in session from 5:30 to 6:30 for people that are new to CiviCRM and have specific questions that they want answered. We'll run this on a first come first serve basis – so please arrive early if you'd like some help. We'll then have our CiviCRM meet-up from 6.30 to 8.30 with presentations suitable for new and existing users, implementers and developers. There will definitely be something to interest all levels of experience.

As well as learning about new developments in CiviCRM, meet-ups are a really great way to connect with other CiviCRM users and increase expand your CiviCRM network. If you are an existing CiviCRM user, these events are a good place to ask and answer questions, hear about other people's experiences, tips and ideas and meet fellow users. If you are new to CiviCRM, then coming to a meet-up can be a great way to talk to people about how CiviCRM will benefit you and your organisation.

The event will be held at: Manta Ray Media Ltd., Finsbury Business Centre, Unit 42, 40 Bowling Green Lane, London, EC1R 0NE, which is between 10 and 15 minutes walking distance from Angel, Barbican, Farringdon and King's Cross stations. It's free and there will be drinks and nibbles and time to network.

Please register at http://civicrm.org/civicrm/event/info?reset=1&id=253 so we have an idea of who is coming along.