TDF announces release of LibreOffice 3.6.4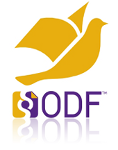 The Document Foundation has announced the release of LibreOffice 3.6.4 for Linux and other popular operating systems. LibreOffice is the main office suite that comes bundled with most major Linux distributions.
According to the Foundation, this new release of the free and open source office suite is another step forward in the process of improving the suite's overall quality and stability for any kind of deployment on personal desktops or inside organisations and companies of any size.
LibreOffice 3.6.4 is available for immediate download from the following link: http://www.libreoffice.org/download/. Extensions to enhance the functionality of LibreOffice are available from the following link: http://extensions.libreoffice.org/extension-center.
To coincide with this release The Document Foundation is inviting LibreOffice users, free software advocates and community members to support its work with a donation. There is a donation page – with many options including PayPal and credit cards – at http://donate.libreoffice.org to support the TDF's fundraising campaign for 2013.
NB: This is a re-edited version of a post originally published on the chief scribe's personal blog.