Next Wednesday is CiviDay 2013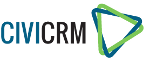 Next Wednesday, 23rd January, has been designated CiviDay 2013 and 2 meet-ups have been arranged in London and Bristol respectively for users of CiviCRM, the open source CRM package, as used by Bristol Wireless.
The meet-ups are described as a great way to:
network with the CiviCRM community;
find out about how people are making the most of CiviCRM;
learn about what is coming up in future CiviCRM releases.
The London meet-up will be held at Skills Matter,116-120 Goswell Road, London EC1V 7DP (map). It will feature 2 sessions: from 5.30 to 6.30 pm there'll be a CiviCRM Drop in session, where users can get their questions answered and receive individual help; this will be followed by the meet-up itself from 6.30 to 8.30 pm. As regards the meet-up's agenda, the following items have been scheduled to date:
Google hang out with CiviCRM's Dave and Lobo;
Website integration – options for linking CiviCRM to your website with Andy Pearson of WhiteFuseMedia;
Just Giving Integration – a case study in integrating with external payment processors with Parvez Saleh of Veda Consulting;
Meet CiviHR – an update from Zing on their new HR project – designed to integrate with CiviCRM from Chris White of Zing;
NFP Tech/Apprentice Service – update from Zing on their new apprentice service;
Chase 2013 – do you want to exhibit as CiviCRM at Chase 2013?
Community update: what is new in CiviCRM 4.3, plus forthcoming events in the UK and further afield, with Michael McAndrew of Third Sector Design.

Register for the London CiviDay meet-up.
The Bristol event will take place from 4.00 to 6.00 pm at The Create Centre, B Bond Warehouse, Smeaton Road, Bristol, BS1 6XN (map) and will offer a chance for developers, managers, users and others interested to meetup and discuss exciting new directions in CiviCRM usage.