Another CiviCRM meet-up in London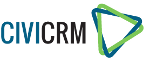 We've received details of yet another meet-up in London for users of CiviCRM, the open source CRM for the voluntary sector, in London next week.
The meet-up will be held on Wednesday 27th March between 5.30 pm and 8.30 pm. The venue will be Manta Ray Media Ltd., Finsbury Business Centre, 40 Bowling Green Lane, London, EC1R 0NE (map).
The agenda for the meet-up is as follows:
Welcome & introductions – Dave Melkman (5 mins);
Community update – Michael McAndrew (10 mins);
CiviCRM Lightning Overview on Membership – Dave Melkman (20 mins);
CiviCRM Case Study on Membership – Claire Lathwell/Kirsten Armit from the Faculty of Medical Leadership and Management (20 mins);
Break (15 Mins);
Session 3 – TBC (20 mins);
Gift Aid and Imminent changes – Parvez Saleh (15 mins);
CiviCRM Open Workshop (30 mins).
CiviCRM meet-ups are a great way to:
Network with the CiviCRM community;
Find out how people are making the most out of CiviCRM;
Discover if CiviCRM is suitable for your organisation;
Learn about what is coming up in future releases.
Anyone wishing to do a presentation at this or a future CiviCRM meetup is asked to contact Parvez Saleh parvez (at) vedaconsulting.co.uk.
Registration and more information are available here.