Snooper's charter – latest news round-up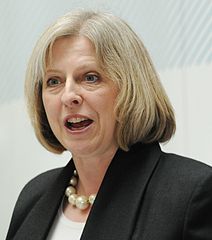 The pressure is continuing to mount on the UK government's proposals to monitor all of the UK's internet and telecommunications usage and store users' communications data under Home Secretary Theresa May's proposed Communications Data Bill, also know as the Snooper's Charter.
On Saturday, the Daily Telegraph reported that the Home Office is facing legal action unless it reveals key details of its so-called Snooper's Charter.
Home Secretary Theresa May has so far declined to explain a proposed "filtering" system which would allow officials to trawl through the public's private emails, text messages and other messages sent through the internet. However, the Information Commissioner has now ordered the Home Office to publish the advice that ministers received on the design, cost and risks of the new filtering system by 11th May. If the Home Office fails to comply with the Information Notice issued by the Commissioner last week, it will be judged as being in "contempt of court".
In response, a Home Office spokesman – after the obligatory and totally unconvincing reference to serious criminals, paedophiles and terrorists – said: "The proposed request filter will further protect privacy by discarding all data not directly relevant to an investigation."
On the same day and in the Telegraph again, another report revealed that police forces are routinely snooping on people's email and phone call details hundreds of thousands times a year stating that a survey conducted using Freedom Of Information laws found that 25 police forces made 506,720 requests for people's "communications data" over the past three years.
This hasn't gone down well with a former Tory shadow home secretary, David Davis MP, who stated: "It is frankly not good enough that the government is considering introducing a snoopers' charter without even being able to tell us what they have used communications data for in the past – and indeed not even be able to tell us how many times they have done so.
"The Government should come clean with parliament and tell us exactly how the powers they currently have been used in the past, and tell us for example, whether they have been using it across the country for traffic offences."
Earlier today Big Brother Watch reported that The Times carried a front page report that a group of ten leading academics and computer science experts have added their voices to the growing chorus of objection over the Communications Data Bill and have written to the Prime Minister. The text of their letter is reproduced in full below.
Dear Prime Minister,

One year ago, we learned that the Home Secretary intended to resurrect plans to monitor every British person's Internet activity. One year on, the plans remain as naïve and technically dangerous as when they were floated by the last Government.

Parliament does not have a good track record in legislating for the Internet. The most recent foray, the Digital Economy Act, has proven both unworkable and unhelpful, while more feasible alternatives were ignored and taxpayers' money was poured into a technically inept political totem.

It seems that government has not learned the lessons of that ill-fated legislation and is intent on trying to foist onto the Internet a surveillance system designed for landline telephones. Many of the technical experts consulted are people that will profit from the plans, whether they succeed or fail. Outside independent experts have not been meaningfully involved in any way. There is little evidence justifying existing EU requirements for Internet Service Providers (ISPs) to retain records about use of their own services, according to studies by the Max Planck Institute, Germany's Federal Criminal Police Office, and the Dutch Erasmus University.

Consumer confidence in network security is an essential foundation of the digital economy and the trend is towards encrypted communications to large websites. The Communications Data Bill cannot do anything effective about this shift. The provisions to force ISPs to monitor how customers use third party services will be expensive, will hinder innovation and will undermine the privacy of citizens visiting specialist websites (such as advice on pregnancy, HIV and mental health) without giving the police any new effective tools to monitor criminals who chat via social media. The bill combines high financial and privacy costs with low benefits for real police work. The money would be better spent on more police officers, on improving our police forces' computer forensic capabilities, and on international collaboration to tackle cybercrime, than on yet another IT project that already shows the classic symptoms
of becoming a failure.

While putting the UK's internet-based business community at a significant competitive disadvantage, the Bill will be copied by less democratic regimes around the world, undermining decades of British foreign policy.

We the undersigned urge the Government to abandon the Communications Data Bill and to work with the technical community and the police to meet the real challenges of law enforcement in a connected world, rather than imposing a policy that poses a significant risk the UK's economic and political interests.
Following this site's last post on the Snooper's Charter (news passim), the chief scribe was pleased to be contacted by a lawyer associate who pointed out to him that the government's proposals would breach the long-standing confidentiality between both doctors and their patients and lawyers and their clients. Furthermore, the Snooper's Charter would also be in contravention of the 1998 Human Rights Act, which provides inter alia that it is unlawful for a public authority to act in such a way as to contravene rights under the European Convention on Human Rights.