No DRM in HTML5
Along with many prominent organisations around the world dedicated to defending internet and computing freedom, such as the Free Software Foundation, Free Software Foundation Europe, Bristol Wireless will be signing a letter to be sent to the W3C, the web standards consortium, to protest against proposals to include Digital Rights Management (DRM) – in the form of so-called Encrypted Media Extensions proposal (EME) in HTML5 and thus exclude free software browsers from being compatible with many web pages and unable to display their content.
For individuals, there's also a petition that you can sign against the proposal. The aim is to get 50,000 signatures by 5th May.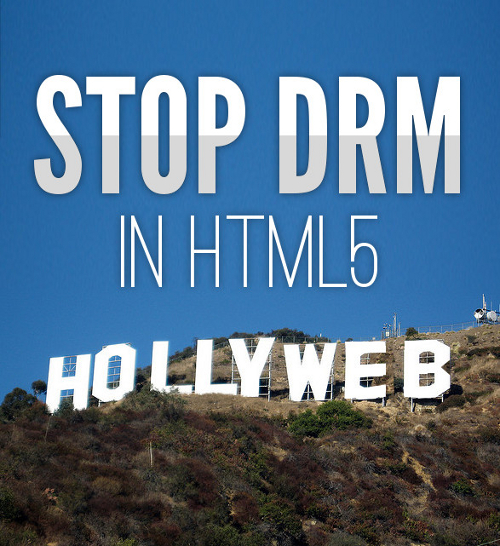 Many prominent individuals, such as digital rights campaigner Cory Doctorow are also lending their support to the campaign. Cory has written the following in The Guardian:
The W3C has a duty to send the DRM-peddlers packing, just as the US courts did in the case of digital TV. There is no market for DRM, no public purpose served by granting a veto to unaccountable, shortsighted media giants who dream of a world where your mouse rings a cash-register with every click and disruption is something that happens to other people, not them.