Bath Uni student named in top 10 'brilliant' young web developers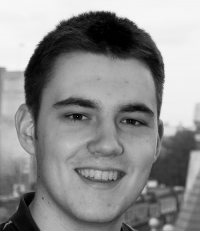 A student from Bath University's Department of Computer Science has been shortlisted in the 2013 '.Net Awards' as one of the top ten 'brilliant young web developers' to watch.
Jack Franklin is a 3rd year BSc Computer Science student who is currently on his placement year with Kainos in London as a Software Engineer. He was Chair of the Bath Student Computer Science Society in his second year of study and has also worked as a student ambassador for the department.
His tutor, Alan Hayes says: "Jack is one of those students who makes the most of every opportunity available to him. He continues to impress as he progresses through university, and is set for great heights in the future. We wish him all the best with the .Net awards and commend his achievement in being named 'one to watch'."
Read the full story on Bath University's site.