Orca screen reader improves Braille functions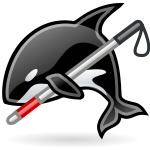 Chris, one of our Bristol volunteers, has been blind since childhood and uses the Vimux distro for the visually impaired, coupled with the Orca screen reader for the GNOME desktop, so he'll no doubt be very pleased to hear that a new release for Orca is imminent.
According to Softpedia, is now at the Beta 2 stage for its forthcoming 3.10 release. The 3.10 Beta 2 release fixes the broken text attribute presentation for Gecko, the new sliders are now present in GNOME Shell, partially-implemented value interfaces with range of 0 to 1 are now handled and a workaround has been added for Delete and Backspace text changed events.
Moreover, Braille functions are now performed only when Braille is enabled and object:active-descendant-changed has been added to events that may be part of an "event flood".
Finally the Polish and Slovenian translations have been updated in Orca 3.10 Beta 2.
See the fairly basic change log for all changes since the last release.