Bradley Stoke to get "high-speed" broadband
Wedged between the M4, M5 and M32 on the northern fringe of the Bristol built-up area, Bradley Stoke has never enjoyed an exactly wonderful reputation locally or even nationally.
Started in 1987, the development got caught up in the fall-out from the bursting of the housing bubble in the early 1990s, leading to it being nicknamed 'Sadly Broke' due to the high number of residents caught in the negative equity trap.
Then a few years later, just as the community was allegedly getting on its feet, the current elected mayor of Bristol, George Ferguson, who was then president of the Royal Institute of British Architects, told The Guardian that, in his opinion, Bradley Stoke was "soulless and devoid of any inspiration". Needless to say this provoked a backlash from Bradley Stoke Town Council and provided a good week's worth of controversy to fill the columns of the Bristol Evening Post.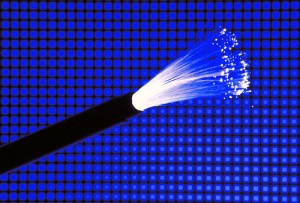 However, there's now some good news for the 28,000 residents of Bradley Stoke. It has been announced that Bradley Stoke will be the first town in South Gloucestershire to receive 'high-speed' broadband, according to the Bristol Post, under a £35 mn. partnership deal between BT and the local authority.
In addition to Bradley Stoke, residents of 8 other areas in South Gloucestershire – Barrs Court, Lower Almondsbury, Olveston, Rudgeway, Thornbury town centre, Tockington, Tormarton and Warmley – will be able to order fibre optic broadband from next summer.
Meanwhile, within Bristol itself, the Bishopsworth, Redcliffe and Easton areas of the city will also be getting high-speed broadband at about the same time, according to the Post's report.