Bristol Open Data meet-up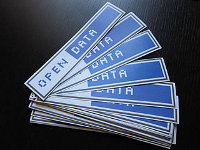 There's an open data meet-up taking place in Bristol next month.
It will be held on 30th January 2014 at the Watershed, 1 Canon's Road, Bristol, BS1 5TX (map) from 7 pm to 10 pm.
The few details that are available at present can be seen here.
Topics to be discussed will include licensing, linked open data, open data and open government.
Speakers are due to be announced in due course and we'll keep readers updated of developments as the event gets nearer.
Hat tip: Jukesie