Date for your diaries, CiviCRM users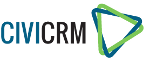 The January newsletter for CiviCRM, the free and open source CRM package used by Bristol Wireless, has just arrived in our inbox and it contains 3 items of interest for UK-based users.
Dealing with them in strict chronological order, the first date for your diaries is a Free CiviCRM Showcase Day in Leeds on 16th January 2014. It's being held at Tiger 11 Enterprise Centre, Hillside, Beeston Road, LS11 8ND (map) in 2 sessions – 10:30-12:30 or 1:15-3:15; and there's a buffet lunch between 12:30 and 1:15 for those who book. Full details and booking.
Next up there's a CiviCRM Seminar in London on Wednesday 22nd January between 10:00 and 12:30. This time the venue is Miller Technology Limited, 340 Gray's Inn Road, London, WC1X 8BG (map). During this seminar Miller will be demonstrating CiviCRM's functionality and explaining how the solution can help your organisation, including live examples. Once again lunch and refreshments are provided and you'll have to register.
Finally, Bristol plays host to CiviCRM user and administrator training on 13th February from 9:30 to 4:30. The venue is The Create Centre, B Bond Warehouse, Smeaton Road, Bristol, BS1 6XN (map). The organisers – our good friends at Circle Interactive – say they'll try to be flexible with the agenda to meet the requirements and expectations of participants and the final agenda may change. Topics will include:
Introduction to CiviCRM – what does it do and how can it help your organisation;
Installation and configuration – making CiviCRM work for you;
Custom data and profiles – extending CiviCRM to meet your data requirements;
CiviCRM components – including event, mail, member, contribute, case, report, grant and pledge;
Website integration – the whys and hows of making CiviCRM work with Joomla or Drupal;
Support and the CiviCRM community – what happens after this training.
Register for the Bristol event, but please note this event comes complete with a £200.00 course fee (I hope they throw in lunch for that much! Ed. 🙂 ).
.