Coming soon: Manchester's first Free Software festival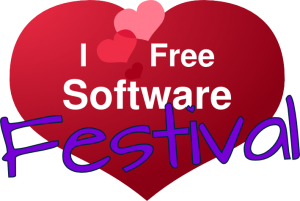 Coming soon: the fair city of Manchester is holding its first Free Software festival between Monday 3rd February and Saturday, 8th February 2014.
To quote from the FSFE Manchester website:
We are delighted to announce that FSFE-mcr and friends will be running a whole week of Free Software fun in Manchester's very first Free Software Festival. So far, the event lineup looks like this:

Monday 3rd Feb – Volunteer Orientation and Planning Meeting – Madlab
Tuesday 4th Feb – Bitcoin workshop – Venue TBC
Wednesday 5th Feb – WordPress evening – Madlab
Thursday 6th Feb – Cryptoparty 2.0 – Venue TBC
Friday 7th Feb – Free Your Android Workshop – Venue TBC
Saturday 8th Feb – Watch this space!!
Sunday 9th Feb – Watch this space!!