China suffers major internet outage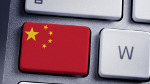 At the start of the week, China suffered a major internet outage for several hours, Le Monde Informatique reported yesterday. Experts are wondering about the cause; was it hacking (to use the verb 'to hack' in its Daily Mail sense. Ed) or a technical problem with the country's censorship mechanisms?
Last Tuesday more than two-thirds of Chinese websites were inaccessible and millions of users were deprived of internet access for some 8 hours, according to Qihoo 360, a Chinese security software supplier. Security experts are wondering about the origin of this outage. Some believe it was hacking whilst others think there was a fault with the country's so-called 'Great Firewall' censorship system.
After the outage, Chinese authorities conducted a preliminary inquiry which focussed on hacking. The Chinese CERT team is continuing its inquiry. giving priority to the hacking theory, Chinese specialists believe that they hijacked a root DNS server in China to reroute all the traffic. The Greatfire.org website, which analyses Chinese online censorship disputes this diversion, stating that Google's DNS servers were affected.
A poorly blocked traffic hijack?
However, Greatfire.org also showed that some of the user traffic had been redirected to an IP address in the United States and more specifically to the Dynamic Internet Technology site which has links to the Falun Gong spiritual movement, which is heavily repressed in China. Greatfire.org believes the origin of the breakdown was due to a technical problem with the 'Great Firewall'.
China regularly blocks sites whose content is critical of its government, including Facebook, Twitter and the New York Times. By wanting to block the Dynamic Internet Technology site, the Chinese authorities would have inadvertently rerouted the whole nation's traffic, according to Greatfire.org.