Bristol open data initiative launched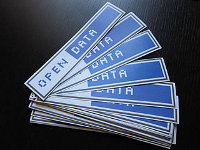 Bristol City Council is working with the Future Cities Catapult and the Connected Digital Economy Catapult on a new open data initiative that will help Bristolians improve their city with the help of local authority data.
The partners are working together to release Bristol civic data sets such as traffic management and land use databases to citizens. The collaboration will support developers to use the data to create new products and services to improve how the city of Bristol works, making it easier to get around, reduce waste, save energy or improve the city's air quality.
Once the data sets are made available online in late summer, citizens and businesses will be invited to explore around one hundred data sets, supported by a series of Catapult-run events and competitions. Bristolians will be supported in testing, prototyping and commercialising their ideas.
Following a successful initial data release, the Catapults and the Council will then create a schedule to release further useful city data sets in consultation with the developer community. The programme's outcomes will be shared with local authorities, developers and organisations in other UK cities to spread the benefits to the citizens of other cities.