Hi-tech business, low-tech broadband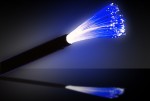 In the UK, it's not just rural areas like Wiltshire that suffer from poor broadband connectivity (news passim).
London's much heralded Old Street technology start-ups (in the area known as Silicon Roundabout or Tech City. Ed.) are struggling to expand their businesses because of poor internet connectivity, according to today's Guardian.
Some companies have left the area completely, while others complain of lengthy delays when moving to new premises.
For instance, the Guardian piece highlights the case of affiliate marketers Skimlinks, who had to wait five months for fibre broadband to be reconnected after the company moved offices. The firm's CTO Richard Johnson stated: ""Five months without fibre for an internet-based organisation is difficult to swallow. Our old office was vacated and demolished in the time it took to get fibre connected."
Companies have blamed ISPs such as BT and Virgin Media for the lack of provision, whilst the ISPs themselves have failed to inform customers of the significant costs and logistical challenges of installing broadband in a heavily built-up area.