Bath Ruby Conference 2015 announced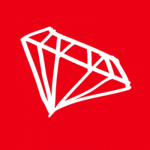 Bath Ruby Conference 2015 has been announced. It will be taking place on Friday, 13th March next year.
To quote from the Bath Ruby Conference website:
Join us in the beautiful city of Bath for a day of entertaining, informative and inspirational talks from some of the Ruby community's favourite speakers.
Details are fairly sparse at present, but if you're interested you can give the organisers your email address for updates (signing up will also entitle you to a 10% discount on your tickets when they go on sale! Ed.) or follow Bath Ruby on Twitter.