Campaigners cut ties with Connecting Shropshire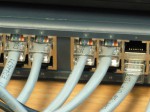 The taxpayer-subsidised scheme to provide better broadband in the United Kingdom has run into some difficulty in Shropshire.
The Shropshire and Marches Campaign for Better Rural Broadband has severed its ties with the Connecting Shropshire scheme led by Shropshire Council, according to yesterday's Shropshire Star.
The campaign had been working with the council and BT to try and bring high-speed broadband to the county's more isolated rural parts and attempt to secure a government grant of £11.38 mn. with matched funding from the council.
Campaigners had hoped initially that areas with poor coverage would be prioritised and there would be a universal commitment to more than the minimum 2Mb/s guarantee. It now appears this is not the case.
Campaign spokesman Patrick Cosgrove is quoted by the Star as saying:
After much thought, the Shropshire and Marches Campaign for Better Rural Broadband has concluded that there is little useful purpose in continuing with its membership of Connecting Shropshire's rural broadband group.

To begin with there were high hopes that the thoughts of the members might help devise ways of identifying the matched funding for the £11.38m BDUK grant, and engage communities and other interest groups in imaginative ways of bringing faster broadband to rural communities.

We have been disappointed. Attendance at the group has been patchy, agendas pre-set, and conditions of confidentiality too inhibiting for our campaign to express its views freely.

We fear that publicity from the present broadband project will increasingly be used for political purposes.