Poor take-up prompts revamp of broadband voucher scheme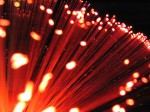 The current hard copy of Networking magazine (to which Bristol Wireless subscribes. Ed.) reports on its front page that on account of poor take-up of the broadband connection voucher scheme (of which we're part. Ed.), the government is revamping its offer of £3,000 to get businesses on high-speed broadband connections in 22 cities. Apparently fewer than 3,000 companies have claimed a mere £7.5 mn. of the £150 mn. pot.
According to the Networking report, the voucher no longer covers just the direct capital cost of providing the connection, but also the running costs and the Department of Culture, Media and Sport has said that suppliers are now free to use the cash to create a free or discounted product.
In addition, a £2 mn. advertising campaign has been implemented to give the scheme a boost, whilst the DCMS attempted to put more impetus into the scheme in a press release dated 22nd September.
One wonders whether the Department's revamping of the scheme (not its first, either. Ed.) is prompted by an urge to spend as much of the total £150 mn. before the scheme ends in March 2015.
According to the scheme's administrators the take-up of vouchers by city as at 17th September 2014 was as follows:
Aberdeen: 10
Belfast: 297
Birmingham: 120
Brighton: 28
Bristol: 20
Cambridge: 38
Cardiff: 156
Coventry: 90
Derby: 23
Derry/Londonderry: 25
Edinburgh: 86
Leeds & Bradford: 464
London: 981
Manchester & Salford: 468
Newcastle on Tyne: 48
Newport (South Wales): 17
Oxford: 18
Perth: 1
Portsmouth: 9
York: 38
That's a grand total of 2,937 businesses.
To find out if you're a business* eligible for a connection voucher, visit the Connection Vouchers website.
* = This includes sole traders, social enterprises and small businesses.