FreeBSD round-up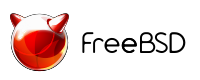 Since the free and open source operating systems field tends to be dominated by GNU/Linux in its various forms and distributions, it's easy to forget that others are available.
One of these – FreeBSD – is having a newsworthy week at present. FreeBSD is one of the most popular Unix derivatives based upon the 4.4BSDLite2 free version of Unix.
To begin with, the release of FreeBSD 10.1 was announced.
On x86-64 systems, this new release of FreeBSD can now also boot via UEFI, which new hardware typically uses to boot operating systems. However, UEFI support is not included in the standard download, but requires its own disk image.
Secondly, the FreeBSD Foundation, which exists to support FreeBSD, has announced a very generous donation indeed.
The Foundation has received a $1,000,000 donation from Jan Koum, CEO and Co-Founder of WhatsApp. This marks the largest single donation to the Foundation since its inception almost 15 years ago and, in the Foundation's words, "serves as another example of someone using FreeBSD to great success and then giving back to the community." The Foundation is also assembling a team to decide how best to spend this donation, which has matched its funding target for the year in one fell swoop.
Jan Koum himself issued the following statement with regard to his donation:
Last week, I donated one million dollars to the FreeBSD Foundation, which supports the open source operating system that has helped millions of programmers pursue their passions and bring their ideas to life.

I'm actually one of those people. I started using FreeBSD in the late 90s, when I didn't have much money and was living in government housing. In a way, FreeBSD helped lift me out of poverty – one of the main reasons I got a job at Yahoo! is because they were using FreeBSD, and it was my operating system of choice. Years later, when Brian and I set out to build WhatsApp, we used FreeBSD to keep our servers running. We still do.

I'm announcing this donation to shine a light on the good work being done by the FreeBSD Foundation, with the hope that others will also help move this project forward. We'll all benefit if FreeBSD can continue to give people the same opportunity it gave me – if it can lift more immigrant kids out of poverty, and help more startups build something successful, and even transformative.