Ofcom to give boost to rural and mobile broadband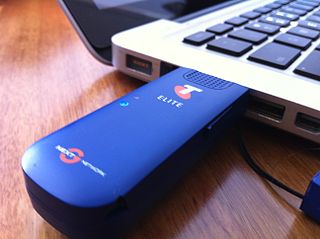 Yesterday's Daily Telegraph reports that Ofcom is to make more frequencies available for mobile broadband. This will result in faster and cheaper mobile data services and will benefit those in rural areas in particular.
The 700 MHz frequency band that is currently used by digital terrestrial TV services and wireless microphones will be opened up to mobile network operators for the provision of mobile broadband.
The downside of this liberation of the frequency spectrum will affect TV viewers, who'll have to retune their equipment of buy new kit.
As the Bristol Post points out:*
THOUSANDS of Bristol residents will have to retune their TV sets following a decision to sell off the broadcasting frequencies used by Freeview.
(Here in the lab we believe retuning might affect slightly more than the Bristol area, Mr Norton. Indeed it might affect the whole of the UK. Ed. 🙂 )
Ofcom said it was hoping make the change by the beginning of 2020 although it could take place up to two years earlier.
The move represents a "crucial next step" in the development of the UK's communications infrastructure, according to Ofcom's CEO Ed Richards.
Hat tip: John Popham.
* = It does appear as if the Bristol Post may have got something else slightly wrong in its report, as pointed out by this tweet from Naomi Jame:
@BristolPost Ofcom have stressed that the spectrum will not affect digital TV but it will affect equipment in theatres and sports venues etc

— Naomi Jane (@naomijanewrites) November 20, 2014