Software licensing practices questioned in Dutch parliament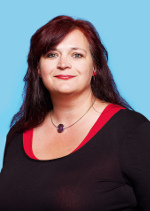 The licensing practices of proprietary software companies such as Microsoft have been questioned this week in the lower house (Tweede Kamer) of the Dutch parliament.
The questions were triggered by the case of the Municipality of Arnhem, which wanted to switch from the ubiquitous MS Office suite to a free and open source alternative such as Apache OpenOffice or LibreOffice. After being penalised to the tune of €600,000, Arnhem has now dropped its plans to make the switch to an alternative productivity suite.
Taking the example of Arnhem, Dutch Labour Party (PvdA) MP Astrid Oosenbrug (pictured), her party's spokesperson on ICT and privacy matters, has submitted the written questions below to the Ministry of the Interior and Kingdom Relations:
2014Z21841

Questions from member Oosenbrug (Labour) to the Minister of the Interior and Kingdom Relations about closed source software manufacturers keeping a grip on local authorities (submitted 27th November 2014).

1
Have you taken note of the report "Licence fine forces town to drop move to alternative office tools" 1), which states that the Municipality of Arnhem was being forced to buy a licence for €600,000 by way of penalty for the unlicensed use of office software?

2
Is it true that the Municipality of Arnhem has had to pay this amount to avoid further legal action arising from unauthorised use in the past and thus has a licence for the relevant software package for years to come? If not, what is the actual situation?

3
Do you agree that this method from the software's supplier results in forced custom because the local authority is forced to buy new licences for the current software and switching to open source software becomes unprofitable? If not, why don't you share that opinion?

4
Do you recognise the picture that local authorities announcing their desire to move to open source come under additional pressure from their current providers of closed source software? Do you want to draw up an inventory of how many local authorities are faced with this?

5
Do you believe that this is a commercial practice which is undesirable? If not, why not? If so, what can local authorities or you do about it?

6
Do you agree that local authorities must have perfect freedom to be able to choose between closed and open source software? If so, how will you help local authorities reduce the threat of fines for unauthorised use to reasonable levels so that they do not affect the future choice of software?

1) https://joinup.ec.europa.eu/community/osor/news/licence-fine-forces-town-drop-move-alternative-office-tools