Free wifi on trains from 2017?
At Prime Minister's questions today, David Cameron (he's a prime minister impersonator, isn't he? Ed. 😉 ) informed MPs that the ability to access wifi was vital for rail travellers and promised investment of £50mn. to provide more wifi on the railway from 2017, today's Western Daily Press reports.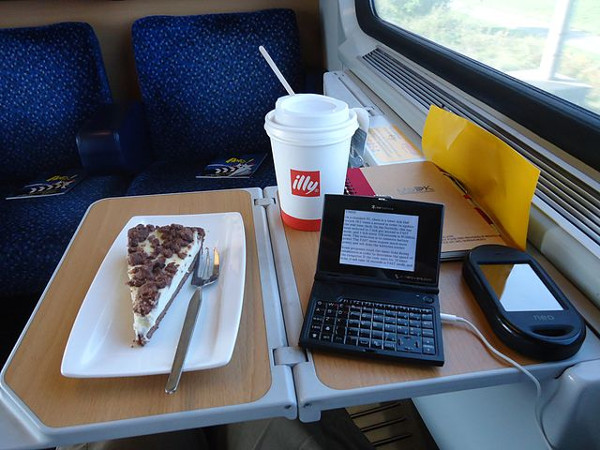 The investment in wifi the PM announced would would cover services operated by train operators TSGN, Southeastern, Chiltern and Arriva Trains Wales.
In response to a question from former Culture Secretary Maria Miller, Mr Cameron is reported to have said:
"It's vital for businesses and for individuals to be able to access Wi-Fi and do their work and all other contact while they are on trains.

"I am pleased to announce plans that will see the roll-out of free wifi on trains across the UK from 2017.
Whether the plans announced by the PM ultimately come to fruition presumably depend on his party being returned to power at May's general election.
This announcement comes in the same week as France's SNCF announced a large-scale project to provide internet connectivity on the entire French railway network by the end of 2016 (news passim).