Somerset villages to get satellite internet connection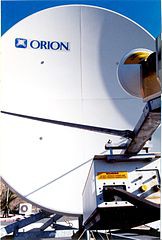 Luxembourg-based satellite operator SES has announced that its Astra Connect for Communities solution will be used in a UK government-funded market test pilot (MTP) project to assess which technologies and commercial models are best suited to provide superfast broadband (download speeds of at least 24 Mbps. Ed.) to the final 5% of UK households that would not have broadband access otherwise. SES is working with UK ISP Satellite Internet to provide satellite broadband to the Somerset villages of Simonsbath and Luxborough on Exmoor, each of which has around 200 residents.
The villages will be equipped with a satellite distribution node (SDN) and a WiFi head-end providing residents with internet speeds of up to 25 Mbps. A feasibility study for the project has already been carried out and the deployment in Luxborough started in January.
Further installations in Somerset are due to take place later this year.