Hungarian universities adopt ODF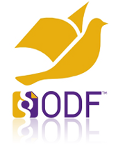 Joinup, the EU's public sector open source news site, reports that Eötvös University and Szeged University in Hungary are increasing their use of Open Document Format (ODF).
Between them the 2 universities have some 45,000 students.
In addition, both universities have also signed licences with MultiRáció of Budapest for the deployment and support of 34,000 copies of EuroOffice, a free and open source office suite developed especially for the Hungarian market, but based on both major free and open source suites, LibreOffice and OpenOffice. EuroOffice is available in 2 versions – free and professional – for both Windows and Linux. It can also be installed in 7 languages – English (US variant), German, French, Italian, Spanish, Polish and Hungarian – which MultiRáció claims are the native languages of 85% of the EU's population.
The Hungarian government decided to promote the use of both EuroOffice and ODF in schools and universities in 2014. MultiRáció's senior software developer Kázmér Koleszár described these initiatives as "an important policy change", given that the country's public sector had been reliant on MS Office for the preceding 15 years.
MultiRáció is actively involved in the ODF specification, being a member of OASIS, a non-profit consortium promoting the development, convergence and adoption of open standards for the global information society.