Russia opts for ReactOS as Windows alternative
After the Russian Communications Minister Nikolai Nikiforov suggested a common approach by the BRICS states – Brazil, Russia, India, China and South Africa – to solving the dependency on imported software earlier this year, Russia recently announced a list of possible options, German IT news site heise reports. There is to be a concerted promotion of open source projects as a part of the national programme to ensure economic development. In addition to two Linux distributions developed by Russian companies, the ReactOS project has also been chosen as a Windows alternative worthy of promotion. However, what that actually means remains unclear for the time being. The Russian programme is only envisaging software alternatives being made available within 10 years.
Although the ReactOS project has no announced any major technical progress since the integration of rudimentary support for NTFS, the developers have nevertheless not been inactive: "Over 750 bug reports filed by the community have been processed, resulting in appreciably better software compatibility," ReactOS developer Colin Finck remarked in a discussion with heise. In particular, the emulation implemented in the last year for executing 16-bit applications (NTVDM) and Java support have been improved.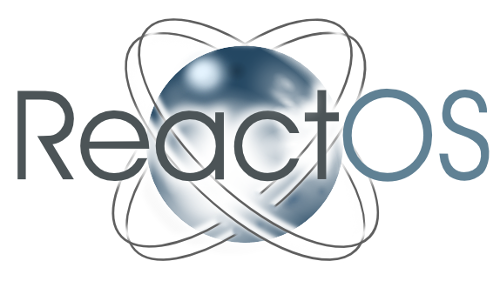 Thus not only can the installation routine of Oracle's Java Runtime Environment be executed with the current build of ReactOS, but also ancient software such as the FreeGEM desktop or previously barred applications such as Skype. Support for the UDF file system for reading optical data carriers is also new.
Grant showing results
Initial results are also being produced by the student scholarship system which had been selected by Verein ReactOS Deutschland e.V. after a successful funding campaign over the last year on fundraising site Indiegogo. "With the completion of the new Explorers and Shell32 with theme support, which has been rebuilt from the ground up, the system interface works more nimbly and is also more comfortable to use as regards Explorer," Finck explains. He has now started work on a printer stack which should be ready by December 2015 and could become a component of ReactOS 0.4.0.
No deadline for new release
Although there is no definite deadline for a new release of ReactOS with all new features, the project is nevertheless making automatic daily build versions available for download. The ReactOS developers themselves classify both the daily builds and previous releases as alpha versions which are only recommended for testing.
The ReactOS community is hoping for a further surge in development from the first ReactOS Hackfest, which is taking place in Aachen, Germany from 7th to 12th August 2015. According to the organisers, more than half of the current ReactOS developers have already registered for the event. According to current plans, improving ReactOS' hardware support and working on the forthcoming version 0.4.0 shall form the focus of the event.