Linux kernel is 24 years young on Monday
Although Linus Torvalds, the originator of the Linux kernel, announced his initial work on the kernel on 25th August 1991, it was not until 5th October 1991 that Linus actually released his code: Linux kernel 0.01.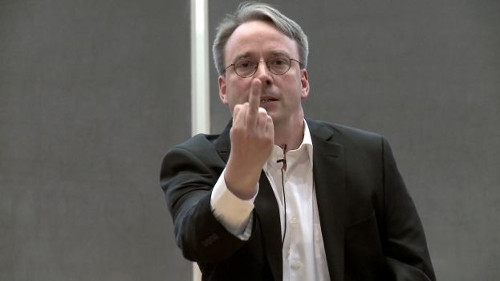 With this October anniversary in mind, it's worth taking a bit of time to review what's changed to the kernel over the intervening years.
Version 0.01 of the kernel had 10,293 lines of code. In contrast, version 4.1, released in July 2015, has more than 19 million lines of code, according to Phoronix. That's quite spectacular!
The current Linux kernel is the result of one of the largest collaborative projects ever attempted and since tracking began 10 years ago, more than 10,000 developers working from more than 1,200 companies have contributed to the kernel.
Furthermore, the speed of Linux kernel development is breathtaking. The average number of changes accepted into the kernel per hour is 7.71, equivalent to 185 changes every day and nearly 1,300 per week.
This rapid development and collaboration have been a spur to others. Writing yesterday on the Linux Foundation blog, Jennifer Cloer states: "In recent years, the powerful growth of the Linux kernel and resulting innovation has inspired others to adapt the principles, practices and methodologies that makes Linux so successful to solve some of today's most complex technology problems," and, "We've learned so much from Linux and have no doubt that learning will continue."