City of Bern wants to be rid of dependency on Microsoft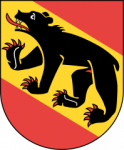 Reporting on proposed changes to IT policy at Bern city council, Switzerland's Der Bund stated last week that using Microsoft products has both alleged benefits and disadvantages. The major disadvantage is the licence fees that are due on each workstation. In addition, the choice of equipment and the the company providing maintenance are also often linked.
Most members of the city council decided a week ago last Thursday that this dependency was objectionable and that the city would be best free from it. Liberal councillor Dannie Jost painted the market might of the US giant in dark colours. Only Swiss People's Party (SVP) councillor Friedli thought that depending on one supplier's products wasn't really a problem as long as systems were working properly.
Evangelical People's Party (EVP) councillor Matthias Stürmer (EVP), who is a computer scientist and thus the council's IT guru, outlined the project. From 2017 the city council will procure 750 new desktops and 250 laptops. All will be connected to a server that will serve up all programs and data. This will reduce Microsoft's dominant position. The new equipment is to be procured so that other operating systems such as Linux and other programs from various suppliers can be run. Licence fees will therefore be reduced and the most cost-effective products can be chosen. Existing examples, such as the city of Munich, which have successfully completed this migration process, have been ignored or downplayed, said Stürmer.
Free Democratic Party (FDP) councillor Alexandre Schmidt asserted the council was heading towards open source and would not stick with Microsoft in any way. However, it should not be forgotten that the current Microsoft systems were working stably – and that was a not unimportant point for the council.
Green councillor Regula Tschanz was concerned that the council was only paying lip service to open source solutions.
After long debate, the council approved the new IT expenditure. It approved the budget allocation of some CHF. 6.4 mn. for renewing office IT systems. At the same time it approved a budget allocation of CHF 2.4 mn. for continuing the contracts with Microsoft for software maintenance.
The council also approved an additional cross-party resolution demanding a replacement strategy. By 2017 the city administration must set out in detail how it wants to reduce its dependency upon existing suppliers.