Xiaomi is building a Linux laptop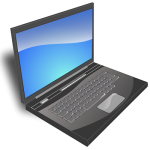 It's a rumour that's been growing: Beijing-based electronics company Xiaomi would be prepared to enter the laptop market. Its first model would be a laptop running Linux sold for less than €450, French IT news site Le Monde Informatique reports.
Xiaomi is a jack of all trades. After shaking up the telephony and TV markets, the Chinese manufacturer managed by Lei Jun is getting reading to market its first laptop. The information which was already circulating on Twitter and in forums has been confirmed by Digitimes quoting internal company sources.
Xiaomi's product design was inspired by Apple. This is a habit for the manufacturer which is doing likewise for its smartphones. Looking like a Macbook, the aluminium bodied will be powered by an Intel Core i7 processor, 8 GB of RAM, a Nvdia GeForce GTX 760M graphics card a 2 TB hard drive. Details of the screen size vary between sources; some say 12.5″, others 15.6″. On the other hand, all sources agree that the machine will be running Linux.
Xiaomi is as usual intending to be distinguished by price: its first laptop should retail at RMB 2,999, i.e. less that €450. Any users wishing to install Windows 10 on it will have to pay the equivalent of €135 for the family edition and €279 for the professional version of Microsoft latest privacy-invading operating system. By way of price comparison, Dell is currently marketing a 3000 series Inspiron 15 at the equivalent of €420.