AT&T chooses Ubuntu instead of Windows
It's been announced that American multinational telecommunications corporation AT&T Inc. of Dallas, Texas, has selected Ubuntu Linux for its cloud and enterprise applications. AT&T is the second largest provider of mobile telephone and the largest provider of fixed telephone in the United States, in addition to which it also provides broadband subscription television services.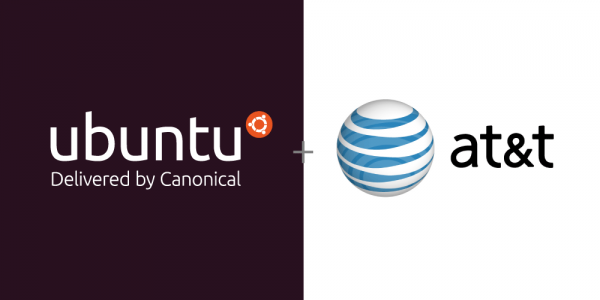 Canonical, the company behind Ubuntu, will provide the Ubuntu OS and engineering support for AT&T's cloud, network and enterprise applications. AT&T chose Ubuntu based on its demonstrated innovation and performance as the leading platform for scale-out workloads and cloud.
"By tapping into the latest technologies and open principles, AT&T's network of the future will deliver what our customers want, when they want it," said Toby Ford, AT&T's Assistant Vice President of Cloud Technology, Strategy and Planning. "We're reinventing how we scale by becoming simpler and modular, similar to how applications have evolved in cloud data centers. Open source and OpenStack innovations represent a unique opportunity to meet these requirements and Canonical's cloud and open source expertise make them a good choice for AT&T."
John Zannos, Vice President Cloud Alliances and Business Development at Canonical said: "This is important for Canonical. AT&T's scalable and open future network utilizes the best of Canonical innovation." He added: "Ubuntu is the Operating System of the Cloud and this relationship allows us to bring our engineering expertise around Ubuntu, cloud and open source to AT&T."
Commenting on the announcement, Brian Faglioli of betanews.com stated the following:
This is a great example of a technological mutualistic relationship. Obviously, Canonical is the big winner here, as AT&T is a huge partner — it should inject some much needed money into the growing company. With that said, AT&T is benefiting too — utilizing Linux and other open source technologies is a smart, cost-effective, way to retain flexibility. In other words, the company is wise to choose Ubuntu.