European Open Data portal enters normal operation
The European Data Portal started its normal operation today, German IT news website heise reports after spending the 3 months since November in a beta version. The intervening period has been used to eliminate known errors, incorporate additional data sources and to make the information available in 3 additional languages – Polish, Italian and Spanish – besides the original trio of English, German and French.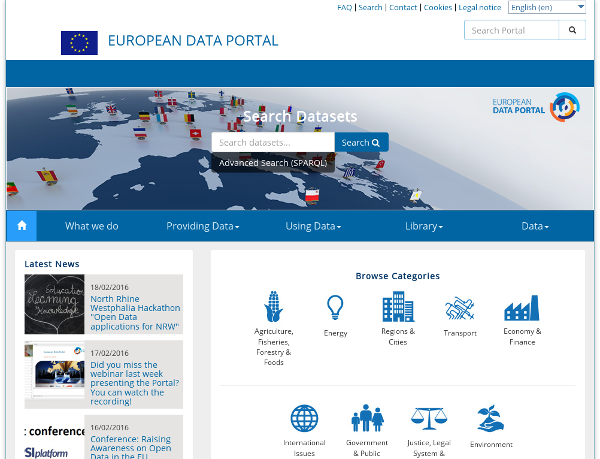 415,000 data sets
The number of integrated data sets, which are drawn together from 70 external catalogues, has increased from 250,000 to more than 415,000. The portal also has a so-called Metadata Quality Assurance tool, which monitors the quality of the metadata, generates graphical reports and provides an overview of the current status of the availability and accessibility of each distribution. In addition it generates statistics on the data set compliance. Site contributors can also use this tool's output to improve the quality of their data.
Source code to be made available
The developer team is planning to release the source code for the overall platform and its technical components in a few weeks.
A consortium led by Capgemini Consulting was awarded the contract for this major 3-year IT project in February last year. The aim is to make the data published by the authorities in 39 European countries centrally available. The costs of the project amount to a total of €6.5 mn., with almost half of this amount budgeted for the portal's development and maintenance.