ISA2 launched
The EU is supporting Member States in modernising their public administrations with €131 mn. to make interoperable digital services available to citizens and companies.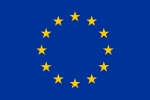 To this end, EU Commission Vice-President Andrus Ansip and EU Digital Commissioner Günther Oettinger launched the new ISA2 (Interoperability Solutions for European Public Administrations) programme in Brussels last Thursday.
The ISA2 programme, which runs from 2016 until 2020, builds on the success of the preceding ISA programme, which developed more than 20 e-government solutions (e.g. management tools for online tendering, development and analysis of online surveys, etc.) which have since been implemented throughout the EU. Public sector organisations can save citizens and companies time and money by using ISA solutions at European, national, regional and local level. The Commission's recently-published report (German) into to state of digitisation in the EU reveals amongst other things that only one in five German internet users (19%) currently uses electronic official services (e-government), compared with one in three (32%) throughout the EU.
Furthermore, the EU Commission has also recently published the initial results of the public consultation into broadband roll-out and the revision of existing telecommunications regulations.