Free public wifi in the West Midlands
This week there have been developments in the provision of free public wifi access in both north Staffordshire and south Shropshire.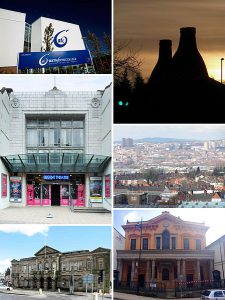 A report in today's Sentinel boldly announces in its headline that "Stoke-on-Trent [is] set to join Manchester and Barcelona with free wifi in the city centre".
However, the Sentinel is in this instance following the old press maxim of never allowing the actual story to interfere with a good headline and comparing the Potteries with near-rival Manchester and the cultural and political capital of Catalonia always reads well.
A few paragraphs further down the actual story is revealed, i.e. Stoke-on-Trent City Council is advertising for a firm to install wifi hotspots within the Potteries Way ring-road and this will complement existing coverage at the intu Potteries shopping centre, other businesses and city centre cafés and bars. In the council's eyes, this development will improve the so-called "city centre experience" for shoppers and businesses.
Furthermore, the project has been proposed by the City Centre Partnership group which represents traders and there's not a hint of any provisional costings as yet. Finally, the council is reported as conducting a "market testing exercise" to examine the project's feasibility.
Looking at cities elsewhere, the Sentinel report states that Manchester City Council provides free public wifi for the 30 minutes and for £3 per day thereafter, whilst Nottingham City Council signed a contract with BT to install 41 wifi hotspots around the city in 2015. Barcelona has one of Europe's most extensive public wifi services with 443 hotspots.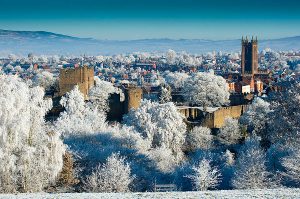 Moving a few tens of miles down to south Shropshire, yesterday's Shropshire Star reported that Ludlow Town Council has dropped plans for free public wifi in the town centre due to lack of funds.
This was in spite of support from councillors. The report optimistically states that hoped the idea could be reviewed at a later date, but no timescale has been set.
Gina Wilding, clerk of Ludlow Town Council is quoted as saying: "Members felt that it was a great idea but just at the wrong time."
She continued: "The town council has been approached by a company about the idea. The installation itself will cost about £7,000 and then it would cost about £6,000 a year in running costs."
The company involved is reported as Solvings Ltd. of Mold in Flintshire, which has yet to supply wifi technology for any town centre and whose current business mostly deals with private defence-related sites and military complexes.