Collabora Online 1.0 "Engine" for hosters and clouds released
Collabora Productivity, the driving force behind putting the free and open source LibreOffice productivity suite in the cloud, has announced the release the first production grade version of Collabora Online, its flagship cloud document suite solution. Codenamed "Engine", it is targeted specifically at hosting and cloud businesses who wish to support both commercial and consumer document viewing, creation and editing services in their portfolios.
"Collabora Online 1.0 is the culmination of several years' intensive work", remarked Michael Meeks, Collabora Productivity's General Manager. "Our objective is to enable key document suite service delivery for hosters by integrating seamlessly with their existing groupware, storage, file sharing and other customer solutions. Critically, Collabora will tailor the look and feel of the integration to complement a hoster's identity and desired product experience."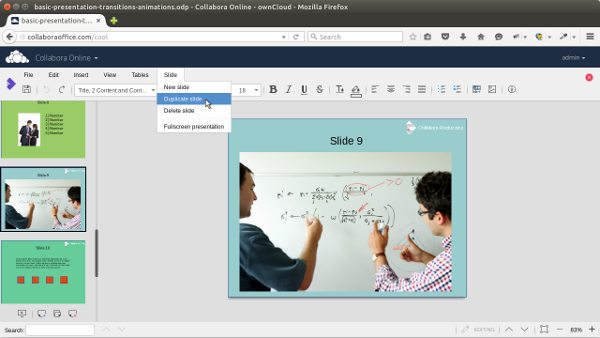 For this release Collabora Productivity has also updated its demo, which now includes, amongst other things:
Header menus;
Right click menus;
Tables
Comments
Interested potential users can request access to the demo from Collabora.