Free Software Foundation Europe Summit 2016 – Not a tech conference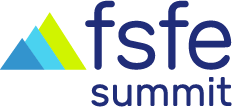 Free software advocates from all over Europe will be meeting in Berlin from the 2nd to the 4th of September at the FSFE Summit 2016. Apart from working on furthering the adoption of free software in Europe, the event will also be celebrating the FSFE's 15th anniversary.
One of the main missions of the free software community in general – and the FSFE in particular – is to put users back in the driver's seat and have the people control technology they use, not the other way around.
Even though the conference has the word "software" in its title, it's not a tech conference as such. It is more a conference on how free software advocates are going to shape the world of tech and the lives of computer, smartphone and Internet users everywhere.
While this may seem like a lofty goal, the FSFE has over the last 15 years been instrumental in a successful European anti-trust case against Microsoft, as well as preventing the introduction of software patents within the EU, thus avoiding a veritable apocalypse for small and medium-sized technology companies. In addition, the FSFE has worked with gpl-violations.org to get free licences enforced in the German law courts, setting a ground-breaking precedent for the whole of the EU.
More details of the Summit are on the FSFE website.
Lovers of bleeding edge high technology development may like to note that the FSFE Summit is being held as a part of QtCon. QtCon brings together developers from several free software communities which are working to reshape human-facing interfaces.