Under a month to CiviCon London 2016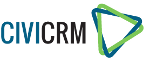 Billed as "Europe's biggest event for the leading third sector CRM", it's now less than a month until CiviCRM's Civicon 2016 in London, which is being held on 6th and 7th October.
CiviCRM is the leading open source CRM for the voluntary and community sectors. CiviCon is now in its sixth year and the event is going from strength to strength as the community around it grows and finds new ways to help raise funds, communicate and manage organisations.
Alongside this year's conference, the organisers are also arranging training sessions and a code sprint.
CiviCon, the training and the sprint are designed to welcome new people to the community, to bring them together to share, learn and work.
The conference itself will run from Thursday 6th October to Friday 7th October 2016, the training from Tuesday 4th October to Wednesday 5th October 2016 and the code sprint from Monday 10th October to Friday 14th October 2016 and registration is required.
The conference venue is Resource for London at 356 Holloway Road, London N7 6PA (map).
Finally, here's some feedback from last year's conference.