Building IoT London: Call for Papers ends in fortnight
German IT news website heise and our old friends The Register are joint sponsors of the Building IoT London event to be held in March 2017.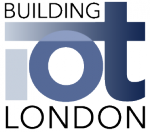 The former reported at the end of last week that software developers doing professional work on the Internet of Things have until 7th October to suggest proposals for presentations and workshops.
The inaugural Building IoT London conference is taking place from 27th to 29th March 2017 in London. The conference, which is being organised by El Reg and heise Developer is devoted to the implementation of the fundamentals required for IoT projects, security concerns and other technical matters. Furthermore, experts from the field of networked projects will have the opportunity to share their experiences with others and gain new incentives for their own work from interacting with like-minded people.
Software developers and project managers working on products on the context of the IoT are therefore invited to send proposals for presentations (either 45 or 75 minutes) and whole-day workshops (7 hours) by 7th October. Possible topics would include protocols and standards, the connection between Big Data and IoT, architecture and tests for complex IoT systems, connectivity and prototyping, as well as the potential vulnerabilities of IoT products. In addition, reports of experiences are being sought from current projects, on the use of IoT cloud platforms, the interaction of tools in the various processes or the conversion of conventional products into networked devices.
People who are interested in the progress of the conference's organisation can following the organisers on Twitter or sign up to their newsletter.