Free unlimited wifi at 180 French railway stations
French railway company SNCF has announced that free and unlimited wifi is available at 180 French railway stations and deployment is currently underway at stations in the Ile-de-France region.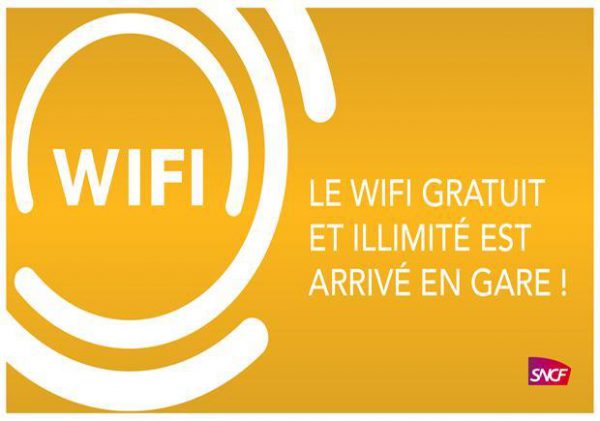 Wifi access is available in station passenger buildings; this excludes platforms, subways and station forecourts). It will also be available at underground stations in the Ile-de-France region (such as e.g. Paris Gare de Lyon, Paris Gare du Nord, Paris-Austerlitz). The service can be accessed via laptop, tablet or smartphone.
To access station wifi, SNCF instructs passengers to select the network SNCF gare-gratuit. When users open their internet browsers, they will be directed automatically to the access portal, where 2 choices are available, as follows:
Connecting to standard rate WiFi Classique (512kb/s): direct access to the unlimited free service for 20 minutes, with no registration required. Beyond that time, users will be asked to reconnect;
Connecting to high-rate WiFi Ultra-Rapide (2Mb/s): after viewing a page of advertising, users will be asked to fill in a form giving their surname, first name and password; they will then be asked to accept the service's terms and conditions before connecting. Passengers' user account details will enable them to connect at all stations offering the wifi service. Viewing the advertisement will allow users to connect for an unlimited time.
SNCF's station wifi service is provided by wifi service provider Nomosphère.