Making (radical) history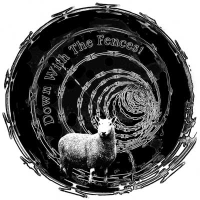 A date for your diaries: on Sunday 11th May next, Bristol Wireless will be hosting an event entitled 'The Virtual Commons' at St Werburghs Community Centre. It will form part of Bristol Radical History Group's forthcoming 'Down With The Fences' programme, which runs from Thursday May 1st to Sunday May 11th 2008.
The fortnight of events is dedicated to the struggle for the commons of all kinds then and now.
For our contribution, we'll be hosting an evening of Creative Commons fun including talks, demonstrations of free software uses and a film screening. In addition, we'll have the bar open too!
The provisional programme for The Virtual Commons is as follows:
5.00-7.00pm – Interactive workshop on Open Source Software
7.30pm – Film: 'Revolution OS' – a documentary film made in the United States in 2001 and directed by J. T. S. Moore, which traces the twenty-year history of GNU, Linux, open source and the free software movement. This will be followed by a talk and discussion on open source software.
See here for details of Bristol Radical History Group's programme of events.
Click here to download the trailer for Revolution OS (18 MB).